Swim 101: A Beginners Guide
Of all the disciplines in triathlon, the swim requires the most technique. A strong person swimming will lose to a technically proficient swimmer every time.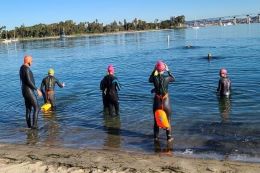 BREAK THE BARRIER
Triathlon's biggest barrier to entry is swimming. Speed up the learning curve by attending TCSD's popular Beginner Open Water Swim ("BOWS") workout.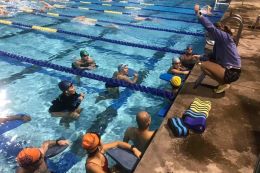 HONE YOUR SKILLS
Develop your skills in a pool first before venturing into open water. Proper breathing technique is paramount to your success.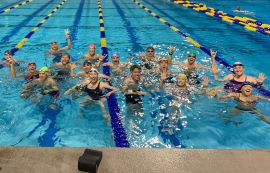 LEARN POOL ETIQUETTE
What do you do when you have to share a lane? What is circle swimming? Find out before your pool swim, it will make the experience much less intimidating.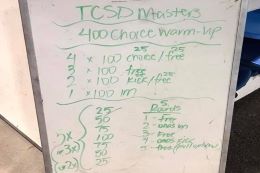 READY FOR "MASTERS"?
Join TCSD'S Master's Swim workout. And it's not just for "masters"---swimmers are separated into lanes by proficiency, including a technique lane for beginniers.